Custom Photo Template Cards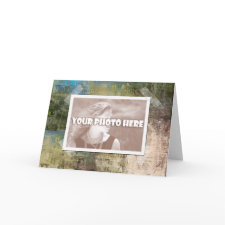 It's not rocket science to create products on Zazzle, but there are some tricks to getting a concept to turn out the way you'd like – or better!
Want to see how to add your own photo to a favorite greeting card on Zazzle AND customize exactly how you want? Watch the video below to see how to customize an artsy photo frame card that has been hundreds of customers have already personalized for themselves.
The directions to find this card may be outdated in the video but the card image will take you right to it!
Most photo greeting cards should work similarly – start with personalize, then switch to customize. 🙂
Watch the quick video below to see how!

There's an enormous choice of custom photo products on Zazzle. A few are linked here: