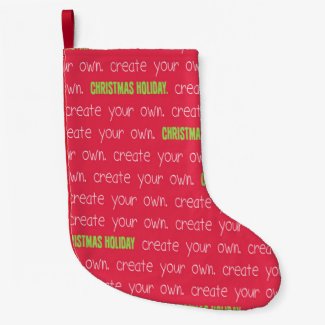 Create Your Own Christmas
by
LakeChristmas
Browse more Christmas Christmas Stockings at
Zazzle
Description:
Stop Santa in his tracks this year with fabulous one-of-a-kind stockings. Made from bright and vividly printed polyester, these stockings are too pretty for coal. Give holiday cheer when you gift a 100% personalized stocking decorated with favorite pictures, treasured memories, cherished quotes, and more. The perfect addition to brighten any holiday mantle decor.
Stocking dimension: 9″ x 16″
Sturdy loop for hanging sewn in.
Machine washable, lay flat to dry.
Made in USA.
Size Options:
Material Options:
Brushed Polyester
Faux Linen
Coral Fleece